Product Description
FAQ
Reviews (140)
Hair Removal Wax Bean, LuckyFine Depilatory Pellet Waxing Lavender Tea Tree Full-Body Bikini For Depilatory on All kinds of Skin Types 100g
Usage:
1.Take appropriate amount of wax beans into a depilatory wax heater to melt
2.Use a spatula, spread a layer of wax onto the area to be treated against the direction of hair growth
3.Allow a short period to cool and then holding the skin taut, remove wax with a firm action against the direction of hair growth quickly and strongly
Depilatory Wax Bean--Worth Trying!



Ideal for the removal of body and facial hair on all skin types
No strips required
Painless,anti-allergic and fast-acting
What you should note?
​Notes:
1.Be sure the wax is not too hot before applying to skin
2.Do not use it on broken or irritated skin
3.Do not use it within 2 hours after taking a shower or sunbathing
4.Keep away from children
5.Take a first test on a small patch of the skin, if there is no adverse reaction after 24 hours, you can use it; if you suffer an adverse reaction, do not use this product.
Do a depilatory at home by yourself,convenient to use!!
​Warm tips:
1. When applying this wax leave the edges slightly thicker for an easy removal.
2. Before the wax is removed, tap it a couple of times to check it has set and is ready to be removed.
3. The heat from the wax helps open up the hair follicle, making the removal procedure less painful. The wax is left on the skin until it hardens, which as it starts to cool down contracts and grips the hair.
4. Due to this strong gripping action, the hair is pulled out directly from the root, and as the wax only adheres to the hair (rather than the skin), hot waxing is actually much kinder to the skin!
5. Care Instructions: Store in low temperature
Specification:
Name: Hair Removal Wax Bean
Effect: Hair Removal
Net Weight: 100 g
Colors: Purple(Lavender); Green(Tea tree)
Package Included:
1 x Hard Wax Beans (100 g)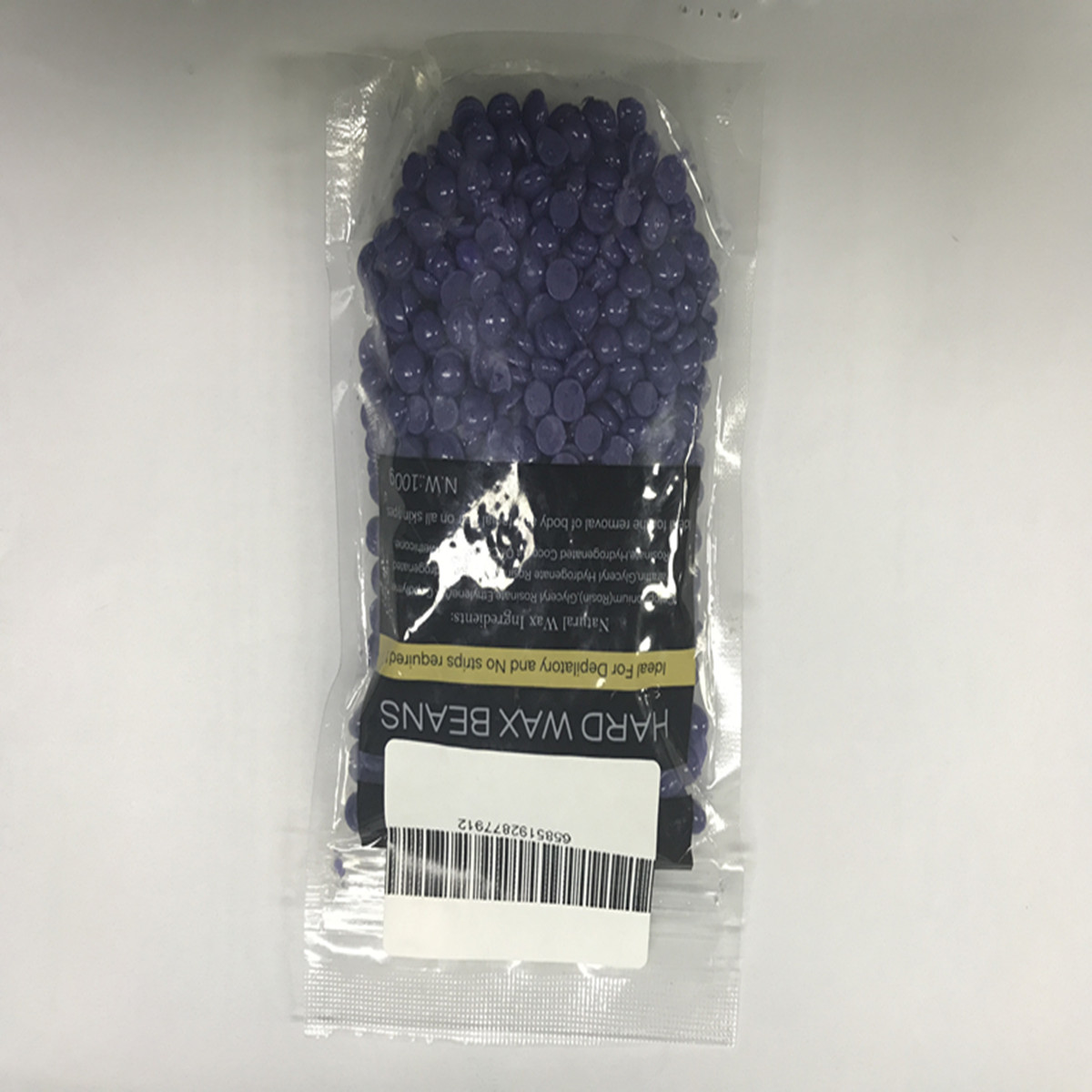 Customer Reviews
Average rating:
(140 Reviews)
Write a review
July 13, 2018

It does work pretty well however it does not just stick to the ...

It does work pretty well however it does not just stick to the hairs, it also sticks to the skin if applied too thinly and it is still pretty painful.

June 27, 2018
June 26, 2018
June 22, 2018

Not a fan

Hard to put on, doesnt remove hair like i would like. Would not recommend

June 14, 2018

NOT worth it!

This was a tiny bag! I got a discount for it but if I would have paid full price I woulda been even more mad! Enough to wax one leg MAYBE one and a half
Load more
Write a review
Your review is submitted successfully! We will process your review. Acceptable reviews will be posted within 1-5 business days.